Barndominiums – Metal Homes With Inside Living Quarters
Mar 8, 2022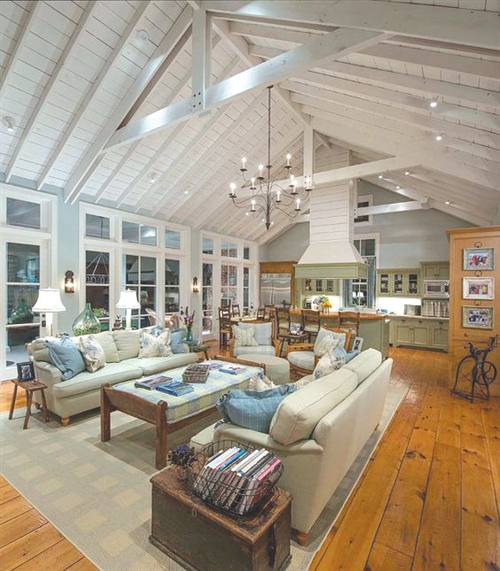 Barndominiums — metal homes with inside living quarters — are becoming more popular this year. The pros outweigh the cons when it comes to this affordable, low-maintenance trend. Don't worry, this home doesn't have to look like a metal building. It can look like any barn you want, and there are endless possibilities on the inside. With so much available space and design flexibility, you can allow your creativity to soar.
When you're ready to build a home, you might imagine the long, arduous process laid out months ahead of you. From all the surprises and quirks of remodeling to the financial difficulties that come with it, building a home can be a dreaded chore. Fortunately, it's much faster to build a barndominium than your average single family home.
This is the perfect option for people who like to party — or simply entertain. Holidays, pool parties, Easter egg hunts, you name it; this home has room for everyone and makes outside accessible to guests. With the option to have a large porch and insulated barn doors on either side of the house, it creates a fun and welcoming atmosphere that connects you with the land you live on. The best part? These don't cost any more than a regular home.
Not only do these metal homes have low external maintenance requirements, lower taxes and insurance costs, but they are built to withstand hurricane-force winds. With all the storms and power outages we've had lately, a barndominium would be very beneficial to keeping things in place.
Because they are so customizable, there's a lot you can do with your barndominium, inside and out. Either keep the open concept or section it off into separate rooms with regular framing. It's more common to leave the open concept of the barn and then create bedrooms off the main living room or build upward. Add a second floor, sliding barn doors to divide up spaces, and add on that wraparound porch.
A common feature of the barndominium is a large kitchen. Make the most of all the space you have and fill it with the large pizza oven or island. Barns tend to have vaulted ceilings with exposed wood beams that give a very high-end rustic feel. Some people even use wood as the main material throughout the home, and thanks to high ceilings, the space won't feel closed in or overwhelming.
The romantic appeal of the barn home is that you still get that modern home interior with the vibe of living inside a barn, which many find charming and homey. This would be a great move for the whole family and can be the place everyone gathers for Thanksgiving this year.