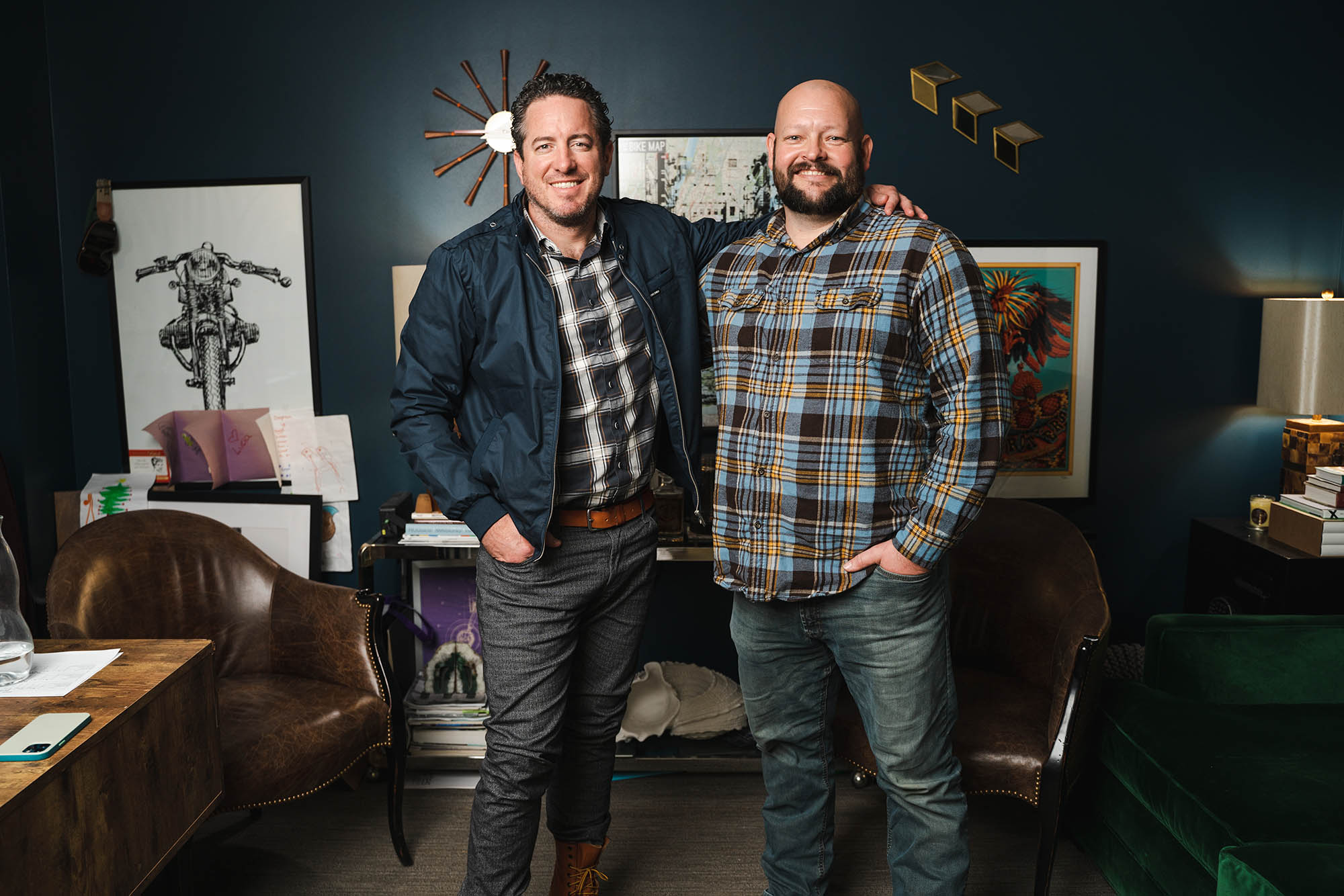 Stephan Sardone
Co-Owner
Remodeling is storytelling. It is capturing the stories of a family, understanding what they value most and creating a transformation in their home that will impact them for years to come. Well, at least this is what remodeling means to Stephan Sardone. It is not surprising this drives Stephan to hold high standards of quality, care and respect in how he conducts business, selects team members and trade partners.
When you meet Stephan, you will immediately know he loves to learn about everything: new ways to build something, features and amenities in bathrooms, how to run a more earth conscious business and where to get the best taco in East and South Dallas. His love for learning is born from Stephan's desire to bring the best to his homeowners and for each person, the best looks different–a fact he loves. So where is your favorite taco in Dallas…let's discuss.
Bryan McLain
Co-Owner
Bryan is co-owner and partner in Sardone | McLain Construction with the goal of simplifying the remodeling process for you. He is the team member who figures out how to make your dream happen. Bryan is responsible for the systems and tools the team uses to communicate with each other and you. He is also the person who thinks about how to make construction in your home easier every day. When you meet Bryan, you will see what heart and respect look like at Sardone | McLain Construction.
Coming from a family of tradespeople, Bryan has great respect for trade partners and their specialties which results in a deeper level of trust on projects. And that's what you can expect from Bryan–thoroughness and honesty.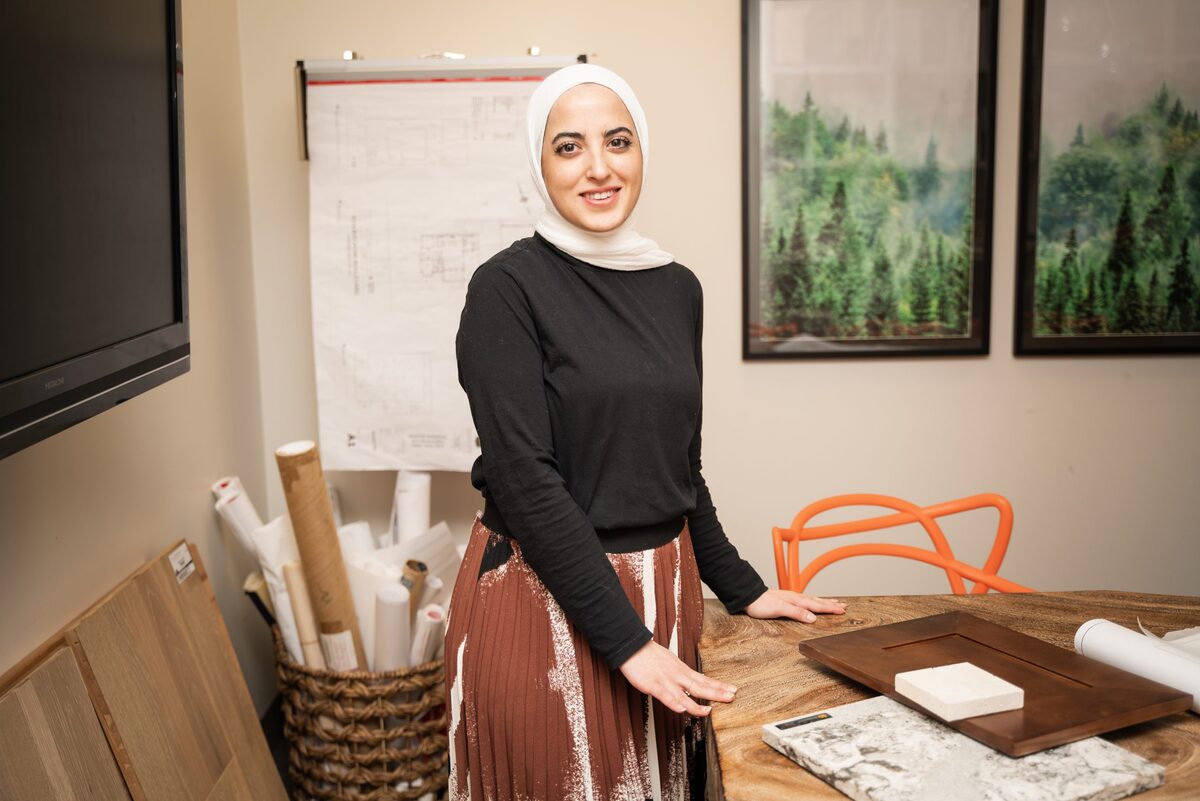 Ayah Omar
Architectural Designer
Living all over the world as a Palestinian American, Ayah has a love for understanding the function and style of spaces and how that embodies who lives there and uses it. From living in different environments, she understands how different living styles bring different functional demands on homes. Ayah believes design upgrades both the function and use of a home bettering the day-to-day tasks and experiences in each space – in the most beautiful way possible. Serving as our designer on Design-Build projects, Ayah brings harmony to the design and construction process.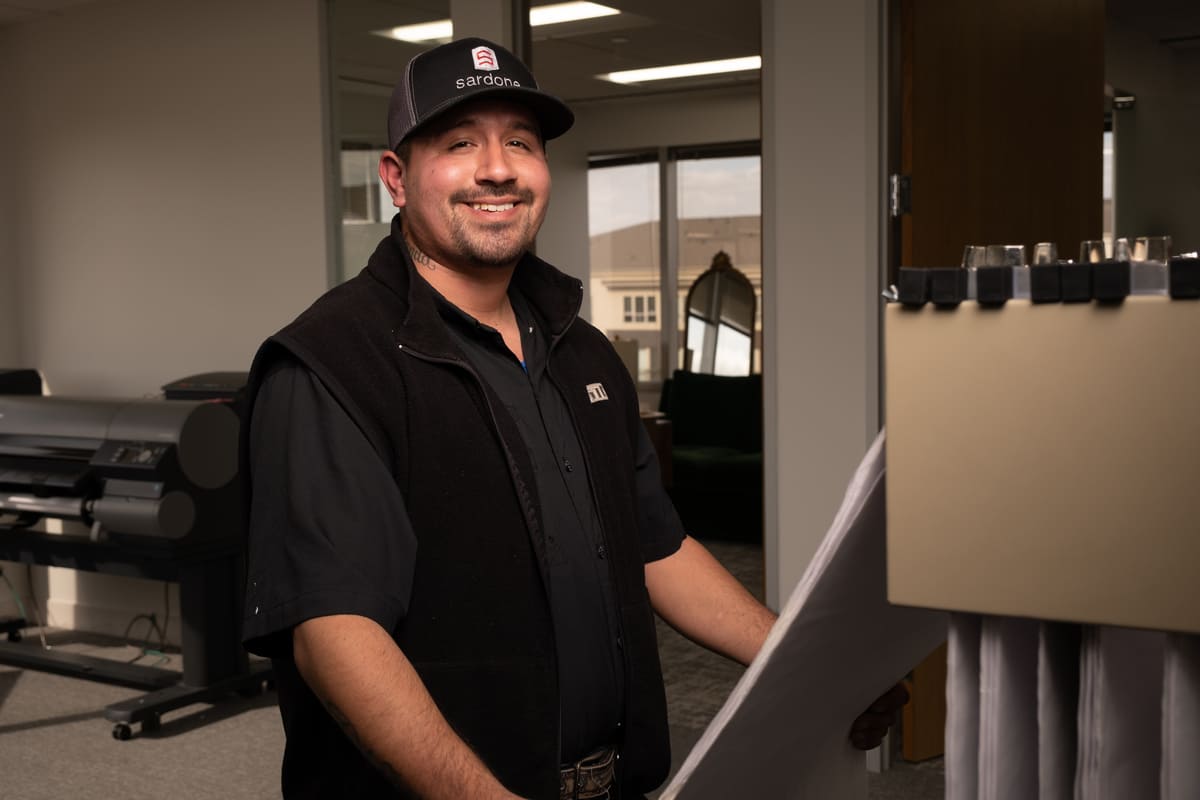 Stevie Pina
Project Manager
With a lifelong background in construction, Stevie can't imagine doing anything else. He feels passionate that by being a Project Manager and making homeowner's dreams real – he can best serve people. He prides himself on his problem-solving capabilities and the ability to facilitate a smooth construction process where client's get to keep their dream alive. His goal is for homeowners to be at ease during a project knowing he owns the process and is always available to answer questions.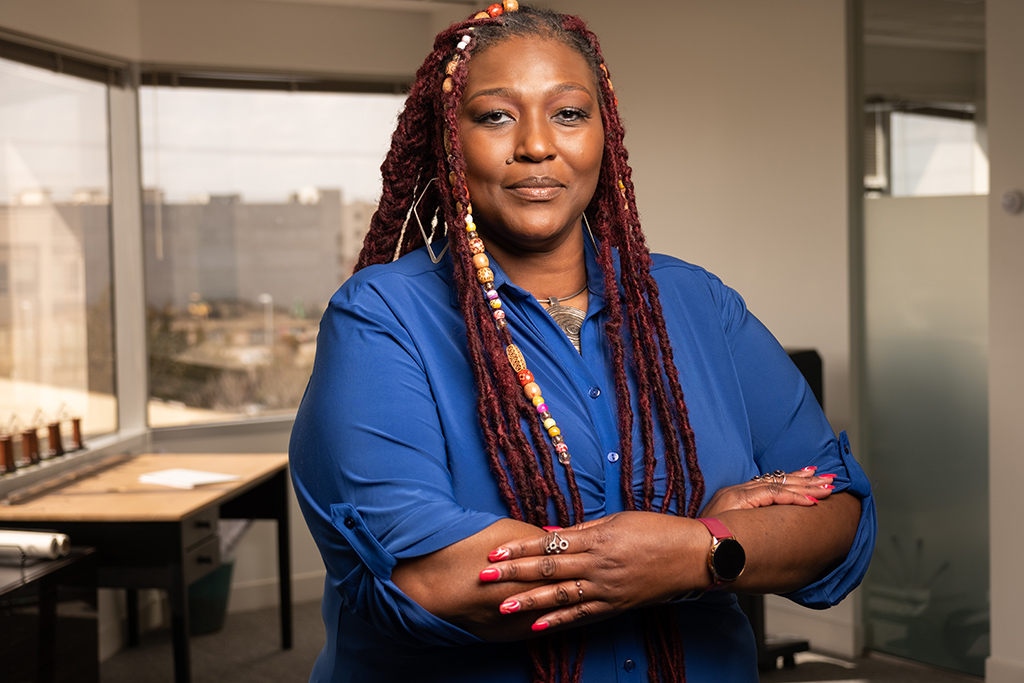 Tameka Waller
Bookkeeping and HR
Tameka runs behind the scenes at Sardone McLain Construction focusing on the accounting and HR side of the business. She makes sure Sardone McLain Construction is always in its best standing to serve homeowners – something we are proud of. Did you know, Tameka just recently graduated from Interior design school? She loves design and is thrilled to be somewhere she uses all her skills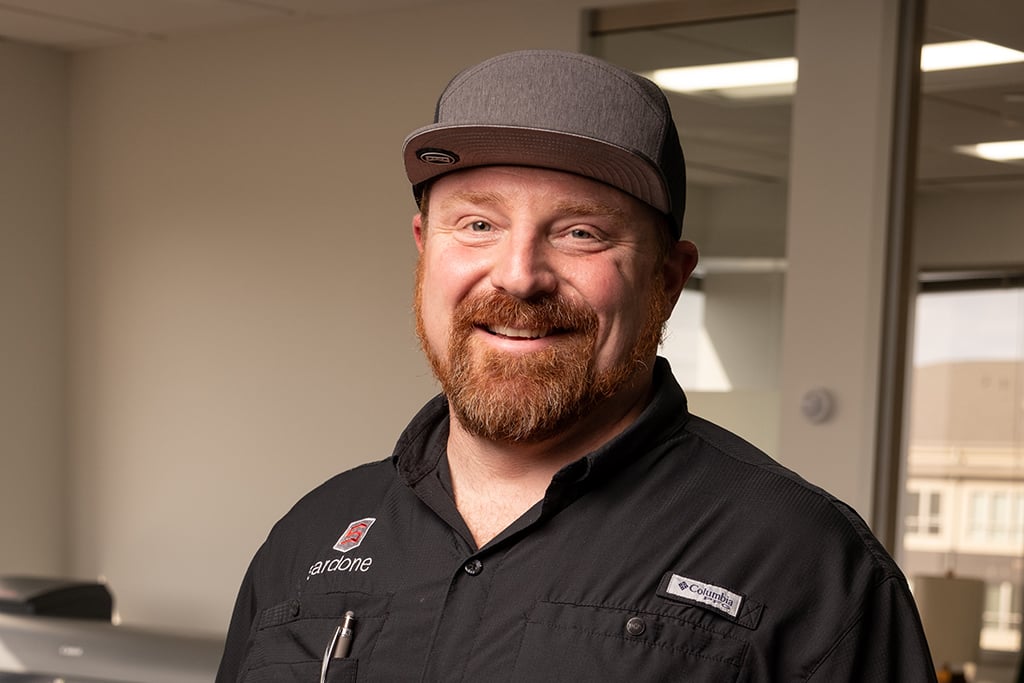 John Hicks
Project Manager
A former fire-fighter, John brings his leadership and swift problem-solving capabilities to residential construction. He is a relationship builder, with homewoners, subcontractors and anyone touching a project. John's style is to be hands on, dependable, and always seeking the positive. He believes that our time together goes beyond the transactional nature of the project. Instead, it is about leading well, building a relationship, and seeing a dream accomplished.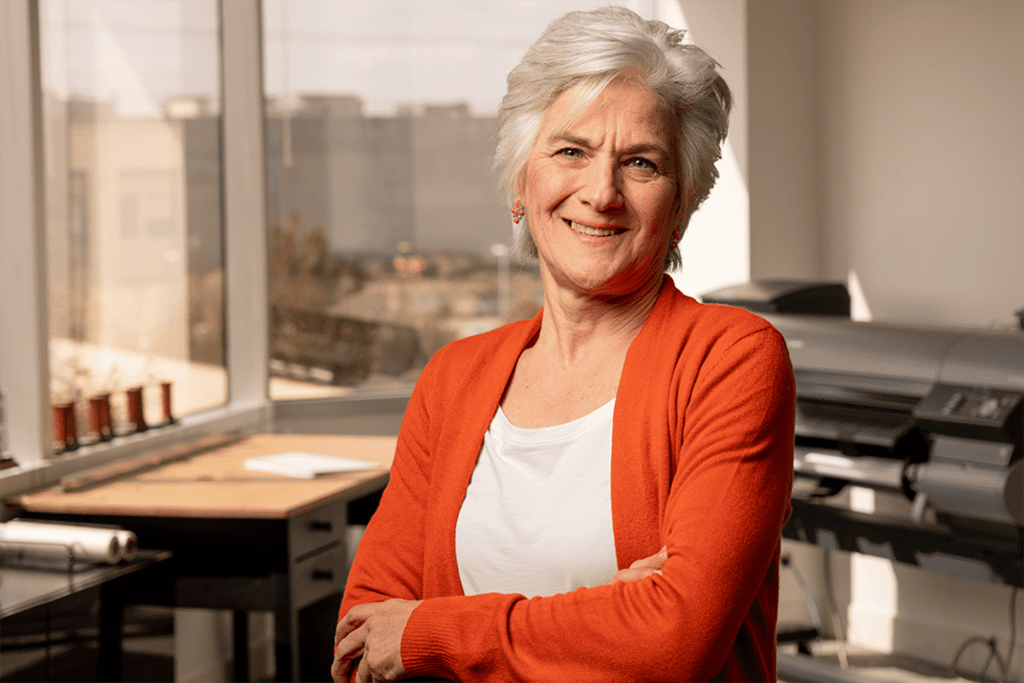 Lynn Blake
Office Manager / Assistant
A careful listener, Lynn is great at helping homeowners navigate all aspects of what Sardone McLain Construction can and will do for its homeowners. She works with the team in all stages of a project which allows her to bring experience, resources and general support to each member. Lynn makes things happen at Sardone McLain Construction, working with both Stephan and Bryan to build systems and tools that make your experience the best it can be.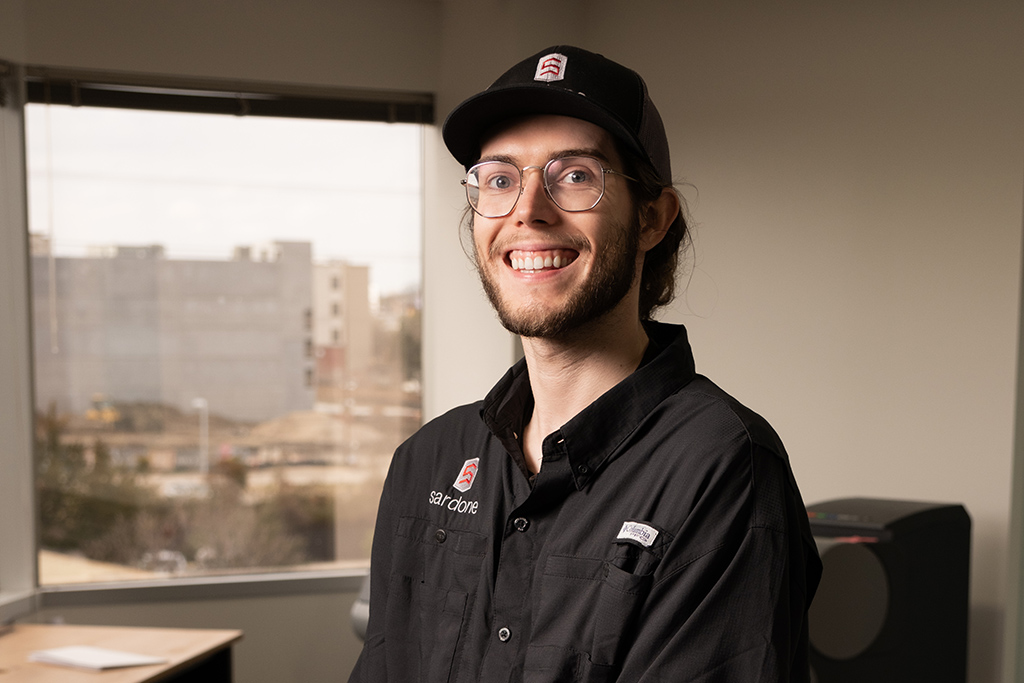 Zach Hearn
Project Coordinator
Zach works with Sardone McLain Construction's Project Managers and vendors to focus on the details in your project. He translates his love for design and construction into a role that makes the homeowner and the project team successful. So what draws Zach to this role? He loves watching the design come together in numbers – said differently, he loves influencing the design by bringing information on material cost, installation cost and timelines. Herringbone patterned floors, waterfall edges, hardware and lighting choices – he sees them all in measurements, estimates, materials, and timelines to help you get from design to build.
At the first meeting, the Sardone| McLain Team asked what was important to us. Throughout the project they kept us updated, always making sure they were meeting our expectations. Customer satisfaction was important to everyone. They performed consistency resulting in a project that met our goals.
Denise B and Tom P
Sardone | McLain helped us realize our vision. There is a difference between knowing what you like and having a vision for what that could be. They translated what we liked into a vision that felt like it was ours.
We needed to move out of our home for the project which naturally places additional financial and logistics pressure on a family. The team gave us realistic start and end dates so our family could plan – and they hit them!
Having a dedicated Project Manager meant we had easy and fast communication – a true partner to keep the project on schedule. The team was very knowledgeable and detail-oriented making the project successful.
Patricia Z.
Excellent work, beautiful finish out, I absolutely love the way it turned out! Guys were always on time, respectful, and clean. They were open to my ideas and revisions as they came up and always had a fix if something unforeseen came up. I will definitely use them for my next project and will gladly recommend Sardone | McLain Construction to anyone needing a builder or remodeler.
Allison G.
Stephan and his team did a fantastic job on our remodel. They had great ideas during the design phase and worked hard to stay on schedule and within budget during the execution. All of the tradesmen they brought in did high quality work – no complaints anywhere. We appreciated the most was the communication at every step. Great results – great service. 10/10 would recommend.
Matt S.
I've used Sardone | McLain Construction for several home remodel projects including a bathroom remodel which we were extremely satisfied with. Stephan and his staff bring the highest level of customer service and attention to detail. Would recommend to any friend considering a home renovation.
Ryan W.
From the very first meeting it was a "we" – The Sardone | McLain team took our vision seriously. They validated our wants and wishes doing everything possible to make that happen. They took our vision into concrete steps and we knew what was happening now and what was next. Communication was key and done very well.
The best way to summarize our experience: The Sardone | McLain team respected the intimacy of the space – both in the care of our relationship, how they did the work, and the craftsmanship of it all.
Ghare P.
We had very specific design goals for our whole home renovation. The Sardone | McLain team kept those goals top of mind throughout the project communicating well as changes were made. Most importantly, the team was proactive with scheduling labor and orders to ensure our project stayed on schedule in the midst of the pandemic.
We are extremely happy with the end result of our forever home.
Shira and Octavio R.
I hired Sardone | McLain Construction for a whole home remodel and decided to complete it in two phases. Throughout the planning and actual work, I was informed of every step – they were completely on schedule. I checked on the progress every day and was amazed how efficient and clean they left the work site each day. When I had questions, they were patient and explained it in a way I could understand. I look forward to working with them again. I definitely recommend Sardone | McLain Construction.
Elizabeth D.
We hired Sardone | McLain Construction to make several changes to our house. The outcome was exactly what we wanted!!! The team was a pleasure to work with. We were told when an increase or savings on the budget would take place and they finished the project on schedule. I would recommended Sardone | McLain Construction, Stephan, Bryan and the team to anyone. We were not disappointed.
Denise B.
View our
Awards
We're proud of the work we do! Check out some of our award-winning work here.