Is It Time to Renovate Your Primary Bathroom?
Jul 27, 2021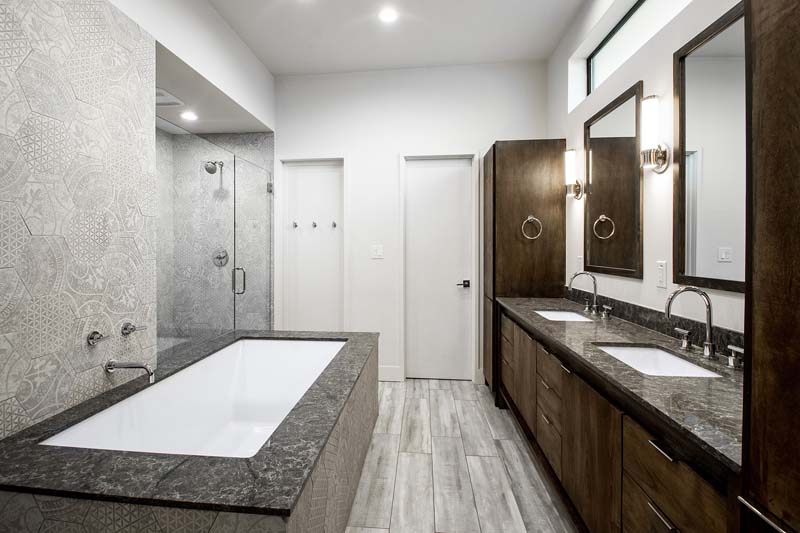 Have you ever felt like your bathroom is not aesthetically pleasing enough? Or maybe it has poor functionality? Then it might be time to contact a professional contracting company. But before you do, here are the telltale signs that you should renovate your primary bathroom.
1. When there is Noticeable Damage
If you want to renovate your home, the easiest problems to spot are the visible ones. This includes breaks, cracks, and leaks. So, what are the damages to look out for before a primary bathroom remodel project?
Cracked or chipped tiles/bathtub
Broken or leaking faucets
Crumbling ceiling due to moisture
A shower that leaks
So many people have been victims of bathroom-related injuries. You may slip or get cuts by ignoring the obvious ruin in your primary bathroom.
2. If You Have Been Injured or Face Mobility Problems
There is no point in having a beautiful, aesthetically pleasing bathroom if you cannot enjoy it. If you have been injured or live with a spouse who has mobility complications, the standard/traditional bathrooms will not cut it. Not only will it be uncomfortable, but also unsafe.
When you renovate your bathroom, design-build remodelers will know how to customize and transform your bathroom to make it accessible and functional.
3. When You Have Water Damage
There is a constant flow of water in the bathroom, so it is not a surprise if you notice moisture damage after a long period of use. Anytime you see mold or mildew buildup, it is time for the bathroom remodeling.
To get to the root of moisture damage, hire a reputable and competent company. Otherwise, your primary bathroom renovation may cause more soon.
4. When You Are Looking to Sell
If you want to sell a home fast, it should be in its best condition. Do not worry about the expenditures when you renovate your home.
According to the Remodeling Impact Report, you can recover up to 50 percent of renovation costs after selling. Even the slightest transformation will impact how potential buyers view your home. Furthermore, your family will get to enjoy your investment before selling.
5. It Doesn't Look Up to Date
You've probably found yourself thinking about how dated the color scheme or fixtures are in your bathroom. Maybe it's time for a change. And when you update the look of your primary bathroom, think beyond just paint and decor changes; renovate to make it more functional.
6. You'd Like a Spa-like Experience at Home
Having a spa-like experience doesn't have to be reserved for when you pay a visit to the spa. You can transform your primary bathroom into a well-rounded area that helps relieve stress and restores energy. A relaxing soak in an oversized bathtub with electric heating elements is just one example of something that will make you feel like royalty.
Need to Renovate your Home?
Are you searching for a contractor company that will handle your home renovation project with expertise and professionalism? Look no further.
Sardone Construction is where you should start. The team will renovate, design, and build any room you want from the kitchen, outdoor living space, primary bathroom, garage addition, in-law suite addition. Call today.