What Features Make A Great Outdoor Space?
Nov 15, 2021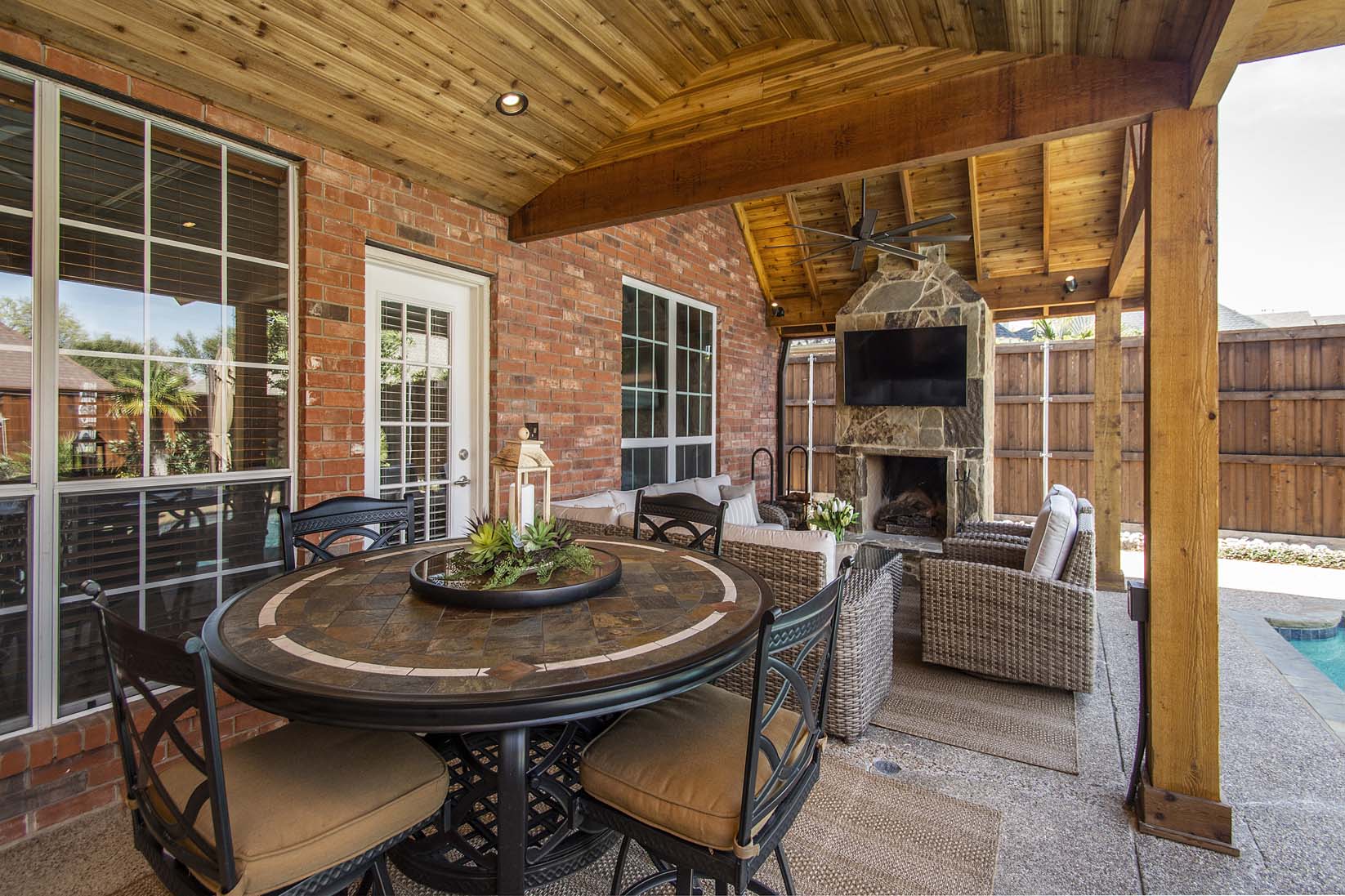 An outdoor living space can be a wonderful way to entertain and spend more quality time outdoors. Popular features in outdoor living renovations are outdoor kitchens with grills, fire pits or fireplaces, gardens, water features, and landscape lighting. These features all contribute to an enjoyable outdoor living space for family and friends.
Outdoor Kitchens With Fire Pits, Fireplaces or Grills
Many consumers are designing outdoor kitchens for entertaining in the warm and cooler weather with outdoor fire pits, fireplaces, and built-in kitchens with grills. A fire pit or fireplace can be used to entertain sitting around in the evening with family and friends. Another way to use a fire pit is to cook on it with a grill placed over it. An outdoor kitchen with a built-in grill can be used for all your special occasions. Some outdoor kitchens have a roof over them and allow you to cook all year long. An outdoor kitchen, when entertaining, is an important feature in an outdoor living space.
Outdoor Garden and Water Features
A well-designed garden for your outdoor space adds ambiance to your property. A vegetable garden can be a chance to use your own produce. A patio surrounded by a garden is a relaxing, scenic experience. Container gardens can be an effective way to decorate smaller patios and decks. An arbor with outdoor furniture surrounded by a flower garden will make a comfortable area for entertaining. A stone patio with a seating wall can have potted plants or a garden nearby. It can be used for entertaining and relaxing.
Water features are often included in outdoor gardens, such as water fountains, ponds, and waterfalls. Depending on your design, a professional designer can incorporate water features into your outdoor living space to suit your needs. Many customers now use water blades that function as a waterfall using a metal blade. Fountains come in many sizes and designs to fit a small space into a larger outdoor living space.
Landscape Lighting
Lights can be an essential part of outdoor living renovations. They can be added to patios with gardens and outdoor kitchens to make entertaining pleasant. There are wall lanterns, LED lighting, and solar-powered lights. Your professional designer can help you choose the best type for your needs. Overall, lighting creates safety and helps with nighttime entertaining.
These are some of the features to include in an outdoor living space to make entertainment enjoyable. Outdoor living renovations are another way to enjoy your home all year round.