Essential Features to Make Your Outdoor Kitchen a Hot Spot This Summer
Jun 1, 2021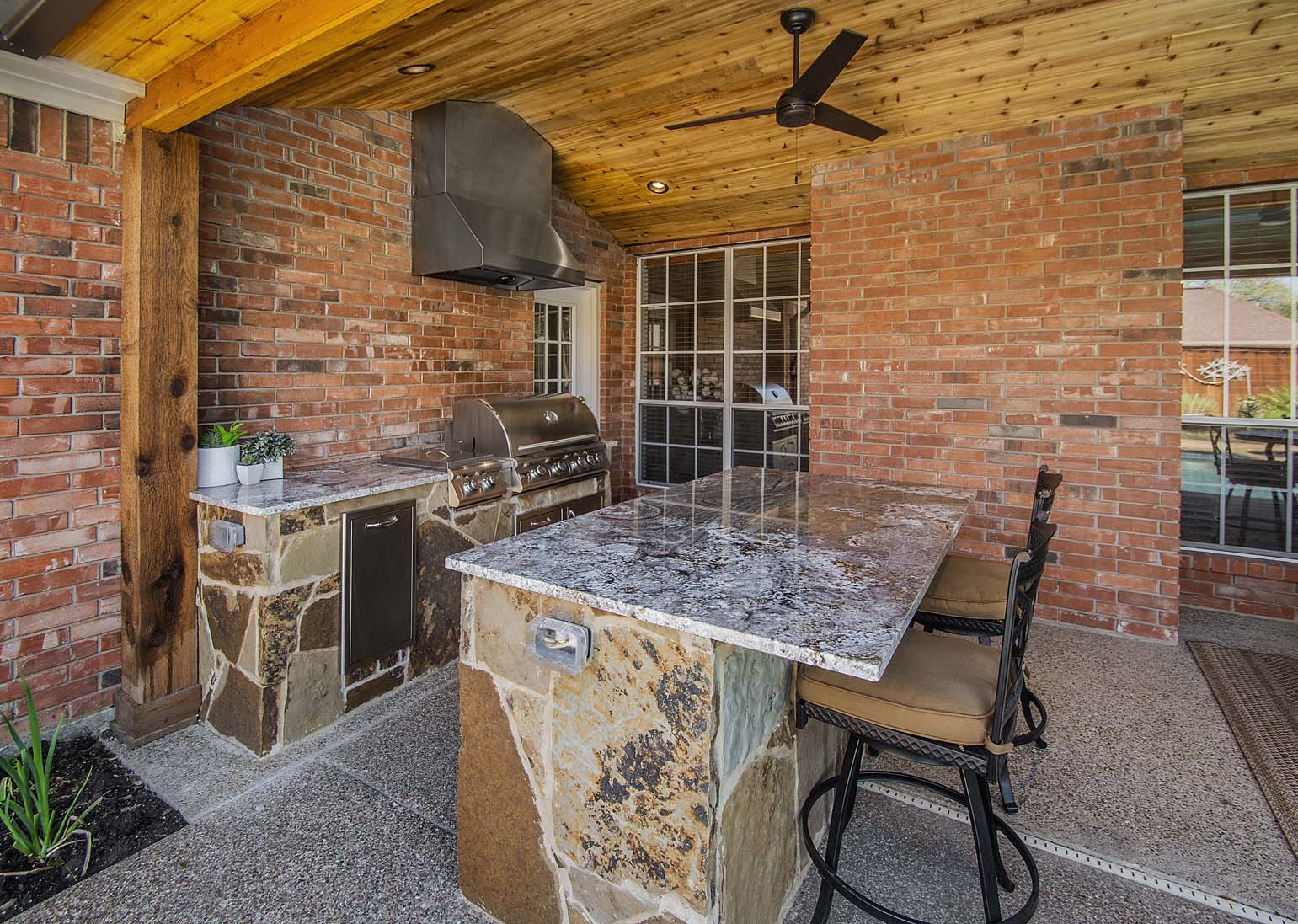 The outdoors is a popular place to be once summer rolls around. It was estimated that about 40% of homeowners in the United States used their outdoor spaces for entertaining, says Statista.
That being so, now is the best time to transform your outdoor kitchen so it becomes a summer hot spot your family and friends can enjoy. We have rounded up some essential features related to this upgrade for you.
Adequate Lighting
Summer evenings are best for hanging out and entertaining. Therefore, your patio kitchen needs to have adequate lighting both for safety reasons and to create the right ambiance.
Wine Bar
This is an entertainment essential and a wine bar allows you to pull out all the stops. It can include things like an icemaker, blender, and beer tap to ensure a ready supply of chilled drinks, as well as a patio wine refrigerator to reduce frequent trips indoors and back out again. You can even add a section that serves as a coffee and tea bar to cater to everyone's preferences.
Warmer Drawer
Drinks need to be chilled, but food needs to be warmed, so your outdoor kitchen is not complete without a warming drawer. Expert outdoor kitchen builders can easily set this handy feature up for you, so you won't have any hassles when dining outdoors.
Dishwasher
This is a sophisticated addition, since not many outdoor kitchens can boast of having a dishwasher. It not only cuts out the work of traipsing back and forth with dirty dishes, but it also secures your reputation as an organized homeowner.
Pizza Oven
Summer is never complete without pizza night and homemade pizza can make your home a popular place to hang out. Whether you're looking for a countertop model or a wood-fired oven, it's important to enlist the help of reputable outdoor kitchen builders to ensure your outdoor pizza oven really takes your summer to the next level.
Trash Receptacle
Again, it's no fun having to go back inside to dispose of trash. In this case, a trash pull-out cabinet can really come in handy.
Sink and Countertops
Whenever you're making a meal outdoors, a sink can ensure you're keeping your hands and utensils clean as you go. Counters also provide the necessary space for food prepping.
Grill and Griddles
What's summer without a barbecue? A grill or griddle can really come in handy and allow for a variety of creative recipes.
Seating
Like your indoor kitchen, your outdoor kitchen can also serve as the center of your home and a favorite entertainment space. It's therefore important that it has adequate seating that allows everyone to relax and enjoy the summer.
Now that you know the top essential summer features for your outdoor kitchen, be sure to get your expert outdoor kitchen builders on the job as soon as possible. The investment will be well worth it!