3 Key Tips for Successful Home Renovation Projects
Jul 13, 2021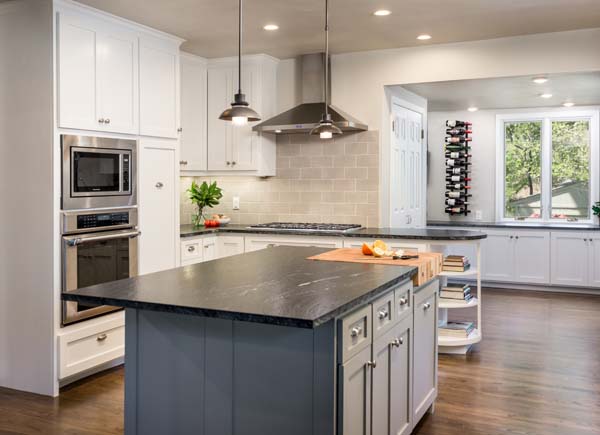 The US home remodeling market is big, and it will only get bigger. A report by HomeAdvisor estimated the total expenditure for home improvement projects stood at $394 billion in 2018. This figure is expected to hit $454.6 billion by the year 2023. The doubling of the average homeowner's equity in the past five years is creating a shift in preferences, with homeowners opting for more energy-efficient and luxurious living spaces.
Home renovations can be a thrilling and fulfilling experience for your household. You can actualize your ideas for an ideal home, creating a beautiful makeover. While it can be enjoyable tearing the old walls and cabinetry down, the whole home remodeling process can be quite hectic.
Here are three tips that will help take away the stress from your planned whole home renovation:
1. Create an Excellent Relationship with Your Design Build Remodeling Contractors
A 2018 survey conducted by the National Association of Consumer Agency Administrators (NACAA) and the Consumer Federation of America (CFA) found out that shoddy home improvement tops their annual consumer complaint list. Forty-eight percent of respondents said that they would not hire contractors for any other projects in the future.
The home renovation contractor that you pick is the bridge to your dream home makeover. You ought to work with the design-build remodeling company, not against them. Forge a positive relationship through establishing proper communication channels. Good communication translates to a better understanding of your vision for space.
Reach out to professionals with a proven track record with multiple successful projects under their belts. Check out reviews left by past clients to better understand their work ethic. Your home renovations may take a while. You need to find a contractor that you are comfortable with around your home.
2. Understand That It Is an Emotional Rollercoaster
The excitement of picking out the latest appliances for your new outdoor kitchen may soon be overshadowed by the nagging nail gun and drill bit sounds. Additionally, whole-home remodels may dictate changes to your family routine for several weeks or months.
A primary suite renovation may mean your bathroom is out of use for several days. Your kids may have to adjust to the pounding noise and dust. You may have to restrict your pets from moving to certain sections of the house. All these changes can be stressful for your family members.
Talk with your family. Let everyone understand the necessity of the upgrades. Amid all the stress, remember to remain courteous to the crew working on your home.
3. Create A Practical Plan for the Home Renovations
You may need to be prepared before the design-build remodeling team walks through your doors. You may need to shift some of the valuable items in the home to avoid damage during the teardown. Request a detailed, itemized quotation from your preferred contractor. You may need to be flexible with your budget estimates to cover issues that may arise.
Your home renovation project may be an exciting moment for your family. It can become tiresome and stressful if mishandled. With the right contractor, a positive outlook, and proper planning, you may be set up for a successful home makeover.