Why Are Outdoor Kitchens So Popular?
Apr 13, 2021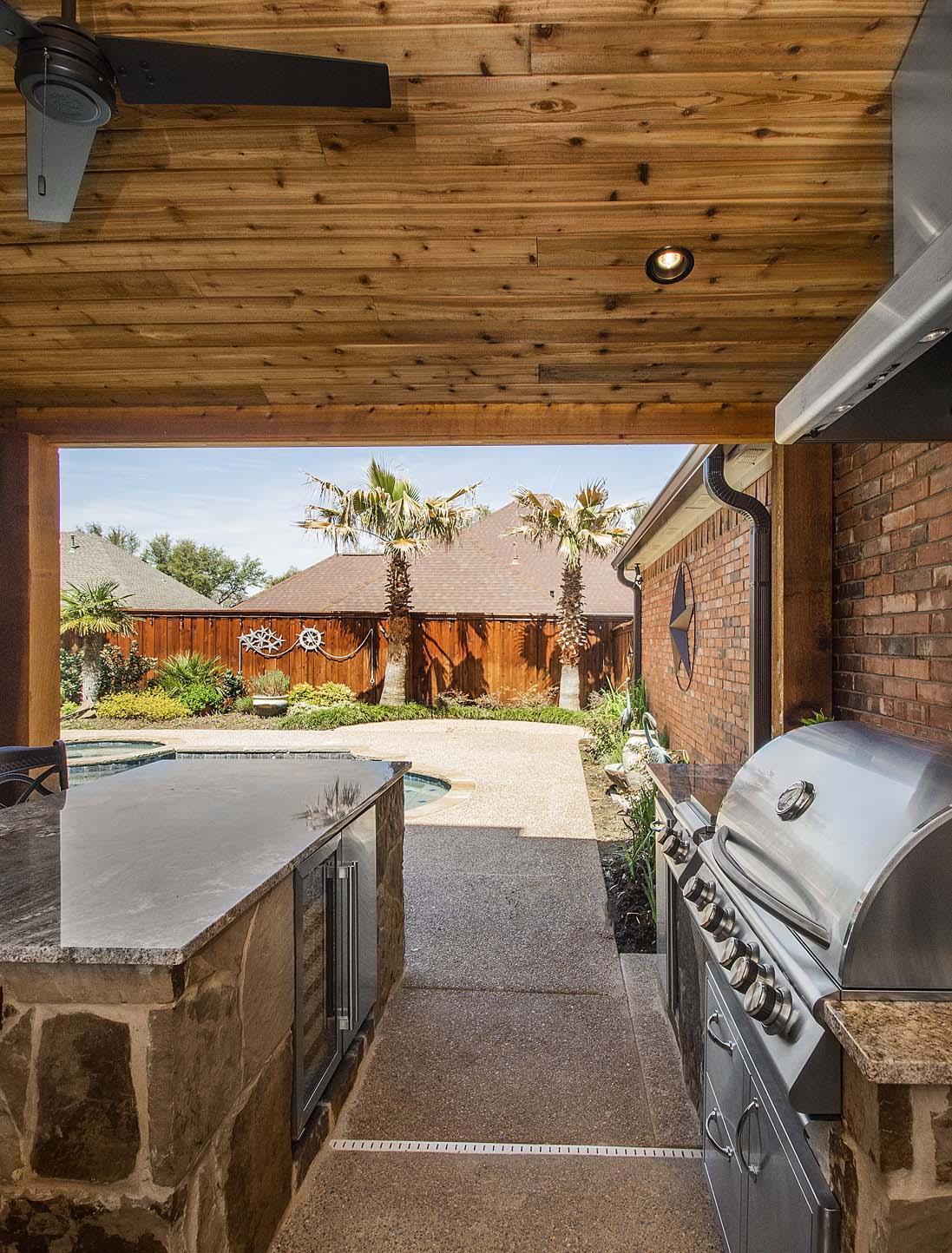 Many benefits come with adding a patio kitchen to your home. As more homeowners become aware of these benefits, the popularity of outdoor kitchens keeps increasing. It's quite common to see people cooking, not just grilling, outside now. Let's look at the reasons outdoor kitchens are becoming so popular.
Increased Home Value
Installing an outdoor kitchen is one of the more effective ways of increasing the value of your home. Many buyers will purchase a house at a premium price if it has an outdoor kitchen. Outdoor kitchens return about double or triple the improvement cost.
Great Entertainment Space
An outdoor kitchen provides the ideal space for entertaining guests. If you have a grill in your outdoor kitchen, guests can gather around the fire as they wait for dinner to be served. This might be tricky to do in an indoor kitchen because of the limited space. To boost the comfort of your guests, you can add patio heaters, a few furniture pieces, and good lighting.
In 2017 alone, about 40% of the US homeowners used their outdoor spaces to entertain guests. That only goes to show how useful your outdoor kitchen can be.
Improved Health and Wellbeing
An outdoor kitchen gives you and your family the perfect chance to spend more time outside. This will enable you to gain all the benefits that are associated with the outdoors. Some of these include improved concentration and memory, lower levels of stress, boosted mental energy, and sharper thinking. If you think about it, building an outdoor kitchen is an investment in the health and wellness of your family.
Keeps the Smells Outside
There are a lot of foods that have smells that linger for days. When you prepare these food items in your indoor kitchen, your entire house will most likely have a funny smell for a while. The benefit of using an outdoor kitchen is that the smells don't gather and your house stays smelling fresh.
Outdoor kitchens are not only fun but having one will give you some good returns if you plan to sell your house soon. However, ensure that you get the best builders for your project and that you buy high-quality materials. Not every outdoor kitchen will add value, therefore you need to take the time to plan and get the best kitchen possible for your home. Contact Sardone Construction today to discuss your ideas about building an outdoor kitchen with our experienced builders.